Our Friends
Our high-velocity targets have been tested through an exclusive arrangement with New England Fire Arms, Inc. Our targets performed extremely well with .223, .308, .30-30, .30-06 & .45-70.
---

McWhorter Custom Rifles uses and highly recommends our targets to their customers. You can visit and learn more about
McWhorter Custom Rifles
on the web.
---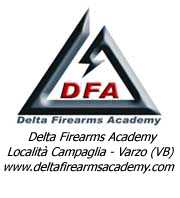 Our targets have been used at the 2001, 2002, 2003 & 2004 SASS New York State Championship shoot by the
Circle K Regulators.
---
Hunter's Shooting Association Advanced Field Marksmanship for Hunters
---
888 Knives R Us
---
Security and Surveillance products - Security-and-Surveillance.com
Safety and State-of-the-Art Surveillance products for home, personal and business use.